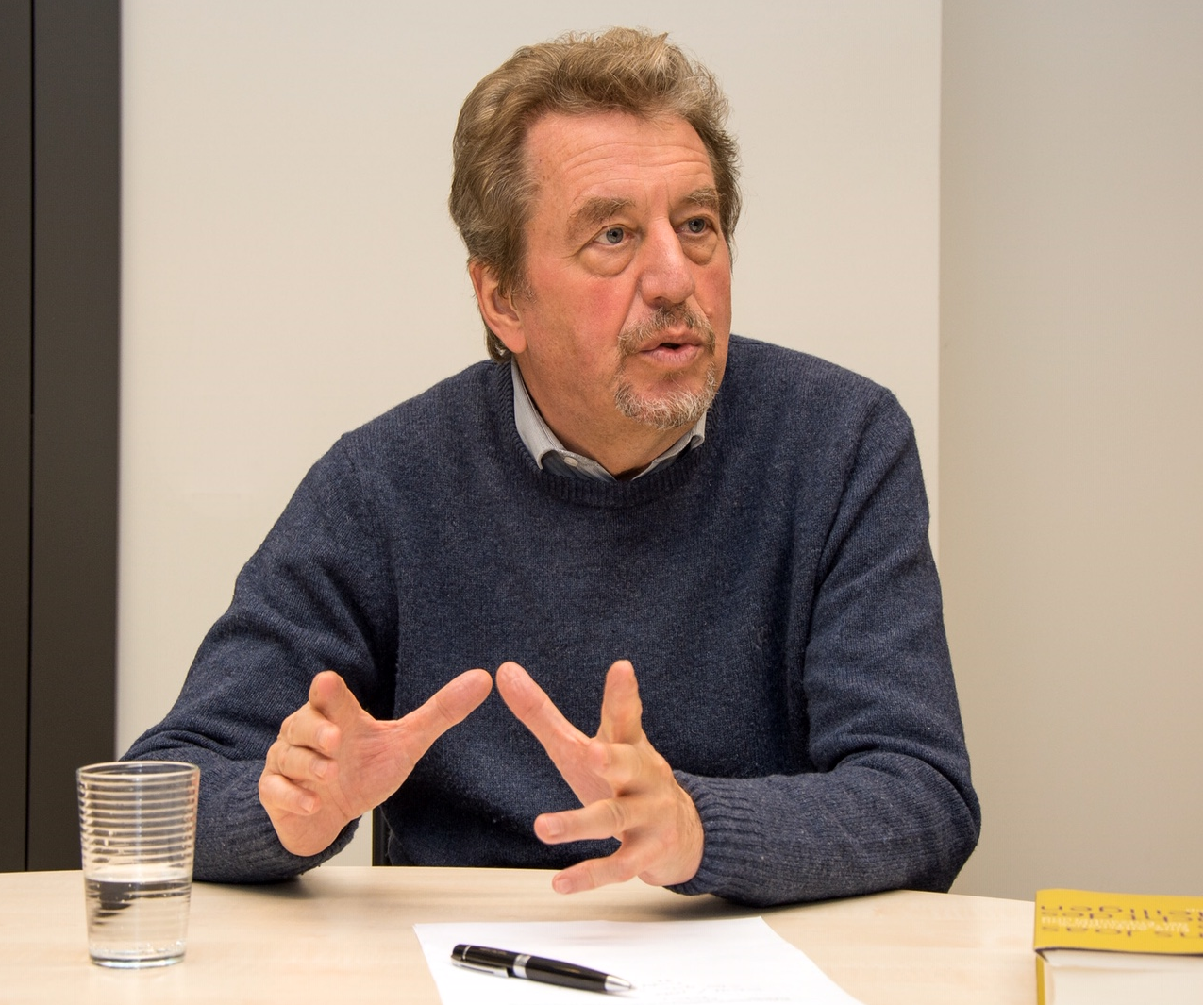 Visiting Professor of Sociology and in the Committee on Social Thought
ABOUT
Hans Joas is Ernst Troeltsch Professor for the Sociology of Religion at the Humboldt University of Berlin and, for over twenty years, has also been Visiting Professor of Sociology and in the Committee on Social Thought at the University of Chicago. He received his Ph.D. from Freie Universität Berlin in 1979 (G. H. Mead: A Contemporary Re-examination of His Thought, MIT Press, 1985, 1997). Among his numerous prizes are the Niklas Luhmann Prize in 2010;  the Max Planck Research Award in 2015;  the Prix Paul Ricoeur in 2017 and the Distinguished Lifetime Achievement Award of the German Sociological Association in 2022. His next book in English is Under the Spell of Freedom. Theory of Religion after Hegel and Nietzsche , Oxford UP, 2024.
For more details on his research program see his Humboldt University of Berlin profile.
SELECTED PUBLICATIONS IN ENGLISH
The Power of the Sacred: An Alternative to the Narrative of Disenchantment, Oxford University Press (2021).
Faith as an Option: Possible Futures for Christianity, Stanford University Press (2014). 
War in Social Thought: Hobbes to the Present, Princeton University Press (with W. Knöbl, 2013).
The Sacredness of the Person: A New Genealogy of Human Rights, Georgetown University Press (2013).
Social Theory: Twenty Introductory Lectures, Cambridge University Press (with W. Knöbl, 2009).
Do We Need Religion? On the Experience of Self-Transcendence, Paradigm Publishers (2008). 
War and Modernity, Blackwell Publishers (2003).
The Genesis of Values, University of Chicago Press (2000).