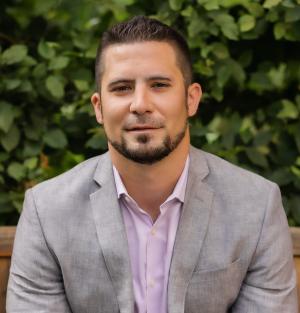 Postdoctoral Social Sciences Teaching Fellow
In 2022-2023, Mat Messerschmidt is a Postdoctoral Teaching Fellow in the Division of the Social Sciences and the Committee on Social Thought. He received his PhD from Social Thought in 2022.
Mat's research focuses on Continental philosophy from Nietzsche onwards. His work often takes the approach of philosophy of religion. Secularization and philosophy's engagement with Christianity are enduring interests of his.
His current book project explores Nietzsche's famous statement, "God is dead," in dialogue with responses to this Nietzschean idea by well-known twentieth-century philosophers and theologians such as Martin Heidegger, Jacques Derrida, and Jean-Luc Marion. The project shows how Nietzsche's assault on Christianity is informed by his conviction that the human being must always be considered as an embodied human being – that combating Christianity means saving the human body from Christianity, for him.
As a graduate instructor, Mat taught courses on Nietzsche, Heidegger, and the topic of secularization, in German, Social Thought, and Religious Studies. In 2022-2024, he is teaching in the "Self, Culture, and Society" sequence in the Social Sciences Core, and in Winter 2024, he is teaching a course on 20th-century Continental philosophy.
Related Links